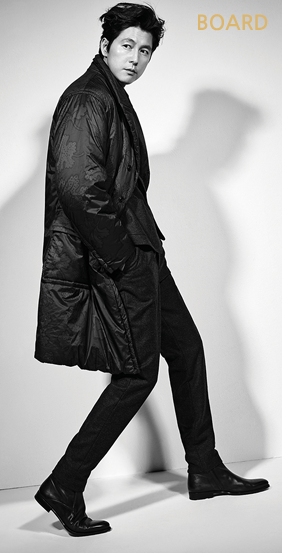 | | |
| --- | --- |
| | : [Caution] 정우성 SNS 사칭 주의 |
| | | | |
| --- | --- | --- | --- |
| | : 2348 | | : 2018-10-06 10:36:17 |
:

관리자
최근 SNS에서 배우 정우성을 사칭하여 일부 팬들에게 접근하는 일이 발생하였습니다.

배우님은 팬들과 소통하기 위해 SNS에 공개적으로 글을 남기십니다. 공식 계정과 다른 계정으로 팬들에게 접근하거나, 개인적 연락을 유도하지 않습니다. 팬분들의 각별한 주의와 현명한 대처를 부탁드립니다.

소속사인 아티스트컴퍼니, 정우성 공식 팬클럽 영화인 에서도 예의주시하고 있는 사항이기 때문에 문의사항과 제보사항이 있으시다면 아래의 이메일로 공유 부탁드립니다.

※ 제보/문의 : jwsfanclub@naver.com

Recently, there was a fake account impersonating actor Jung Woo Sung in SNS.
Actor Jung Woo Sung communicates with fan through the official Facebook page or Instagram account . He won't be reaching out to his fan and request personal communicate or relationship. Please note this and aware fake accounts.

If you have any questions or concerns, please contact us at the email below.

※ Official fan club: jwsfanclub@naver.com
Lucia (Jie) Zhu (100.♡.71.172)
20-05-17 14:32

Unfortunately, fake accounts are still pervasive nowadays...a fan from the Philippines just mentioned to me that she received an IG DM (direct msg) from 'tojws_' right after sending a DM to Woo Sung's official account 'tojws'. If this is merely a coincidence or some hackers are monitoring Woo Sung's account activity remains unknown...

Anyway, that girl has just sent a detailed report with screen cuts to jwsfanclub@naver.com. Hopefully, such a crime could be cracked down in a timely manner.

Thank you for your attention!
박지은 (27.♡.200.35)
22-06-29 15:55